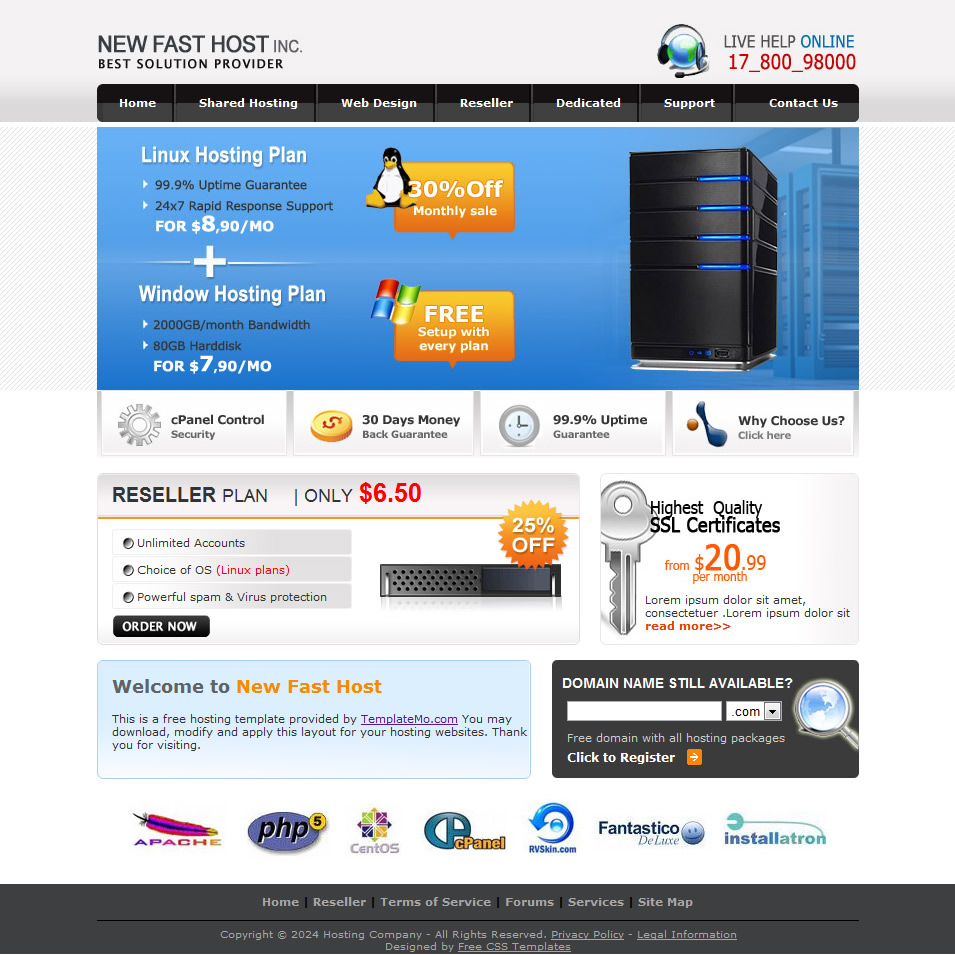 When you make the decision to get a web site one of the first things you need to figure out is the type of hosting service you will need. There are three types of services and they are dedicated, shared and reseller. The following article will give you a number of great tips so you can decide which service is right for you.
Sign up for monthly billing for web hosting rather than paying in advance for longer service terms. It is impossible to know for certain what will happen to either your website or your web host in the future. Should anything happen to the web host, all deposited cash would be lost unless the host says otherwise.
If at all possible, choose a web host that has 24-hour customer service via telephone. The larger hosting services often provide this valuable service. You do not want to be working late at night and find that are experiencing technical difficulties. Call them before you sign up, and test the level of expertise of the agents, and whether or not they can give simple instructions that are easy to understand.
Do not be deterred from using a web hosting service that employs customer service agents in a foreign country. Though it may be difficult to understand various accents at times, realize that many countries spend extraordinary amounts of time and energy in making their citizens technologically superior. This is particularly true of India, which is why many companies employ educated technology services overseas.
Choose a web hosting service that offers a simple and easy to navigate eCommerce system. Even if you do not initially plan to offer products for sale on your website, realize that this can be a valuable asset as your company grows and expands. You will save yourself a lot of time and energy if you can easily add this service if the need arises.
Redundancy, redundancy, redundancy. This is a factor you should consider in a quality web host. With your valuable information and business demanding consistent uptime and stability, it is crucial that your host has some level of redundancy in place, such as power, data and even environmental protections. You need to have a good idea of how your investment is being protected.
If you're going to use a web hosting company, make sure it's not in danger of going out of business. Find out how long the company has been in business, and whether they have been profitable. If the company goes out of business, you could also lose access to all of the data that was stored on their servers in addition to having your website go offline.
Choose a web host with a CPanel. This feature allows you to install many different plug ins in a few clicks. For instance, most blogging platforms are hard to install without the CPanel feature. This kind of feature will help you improve your site without acquiring any kind of technical skills.
As you can see, there are several contrasting choices that are available to you when choosing a hosting company. If you know the distinction between the services, then you will be happier with your decision. Apply the advice from this article so you understand which of these hosting options will work best for you.